By Sharon Zarfati and translated by Daniele Olmeda
Look out for these young footballers to start off with a bang this upcoming season!
10. Isaiah Jay Brown – Chelsea:
This kid is a young talent with dual nationality: Jamaican and British. He is going back to Chelsea after experiencing the French League at Vitesse for a year, where he collected 24 starts and one goal. Brown is a new prodigy worth 1 million pounds and maybe this year, we will see him playing minutes in the Premier League.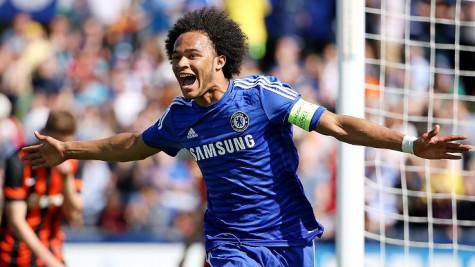 9. Toni Martinez – West Ham United:
Martinez is a Spanish talent bought by Valencia for 3 million pounds. He played on the Spanish team under 17 and under 19 and could debut this season for West Ham.
8. Oleksandr Zinchenko - Manchester City:
Born in 1996, this Ukrainian is worth 3.4 million pounds and already plays for his national team. He was acquired by Manchester City to play central forward after playing at home for Shaktar Donetsk. He was supposed to play with PSV, but it looks like he is going to stay with Manchester City this season.
7. Marcus Rashford - Manchester United:
Rashford just turned 18, and is 1.80 m of pure strength. He's the best under 20 player in the Premier League, and this year he will be trained by Jose Mourinho and will learn techniques from the great Ibra… If this is to be the future of the United, they are on steady ground.
6. Joe Gomez – Liverpool:
Born in the UK in 1997, Gomez was acquired by Liverpool for 4.9 million from the Charlton. He is a versatile full-back with a quick sprint. Someone ventured similarities with Rio Ferdinand, and only his play on the field can really speak but we support him!
5. Lewis Cook – Bournemounth:
He played two years in the Championship, starting at 16 years old, but he never debuted last year. He is 19 now, a lot of energy and an amazing dribbling that might bring him far away. Now he has to keep running.

4. Kelechi Iheanacho – Manchester City:
This young lefty was born in Imo, Nigeria. He arrived in the UK with the desire to be the best. City took him when he was just 17 from Taye Academy in his homeland. From then on, he only had one focus: wear the blue shirt of Manchester and make the City fans proud.
3. Reece Oxford – West Ham:
At 1.91 m and 91 kg, Oxford is the youngest central defence-man with this amount of talent. He is only 17, but he is already a complete player. With a lot of confidence in the middle of the defence, we will just have to wait and see what this young giant can accomplish.
2. Josh Onomah – Tottenham:
Born and raised in Tottenham, Onomah was always destined to play as a Hotspur. He is an elegant, clean, and fast midfielder. He already played a full game with Tottenham against AS Monaco, and they won 4-1. Look out for this homegrown star in the making
1. Cameron Borthwick Jackson – Manchester United:
He was born in Manchester and he has supported his home team since he was a child. His dream came true in 2015, when he replaced Marcos Rojo during a match as a defender. Last year he received the prize as the best player under 21, and it doesn't look like he plans to stop there.